[mlrates state="FL" size="narrow"]
On Mar 13, 2016, at 3:13 PM, Nancy wrote:
I cannot find enough complimentary words and phrases to describe the outstanding patience and service given to my sister-in-law by Rodney and everyone at Yankeetown Realty during and after the sale of her property in Inglis, Florida!!! I believe I have a lifetime friend. Thank you, Rodney.
Nancy Hodges
Beaumont, Texas
Dunnellon Real Estate
If it's old town charm your looking for then Dunnellon real estate is the place to start. Sixteen miles east of Inglis on State Road 40 lies the City of Dunnellon. It is located at the juncture of the Rainbow and Withlacoochee Rivers.  It was founded in 1887 and two years later, phosphate was discovered in the area which resulted in a dramatic expansion.  Today the mining is gone and the population is around 1,700. The city bills itself as the  "Treasure of the Nature Coast".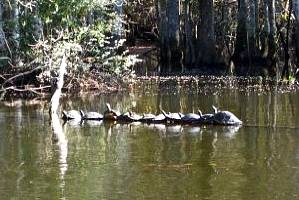 One can take a casual stroll along the tree-lined streets of the Historic District and visit unique shops and antique stores. For the outdoor enthusiast there are river boat rides, tubing, swimming, kayaking, and freshwater fishing.  Visitors enjoy the Rainbow Springs State Park, and cyclist use and appreciate the Cross Florida Greenway and the beginning of the 46 mile Withlacoochee State Trail.
There are waterfront homes along both the Rainbow and Withlacoochee, and commercial real estate is concentrated along Pennsylvania Avenue to the east and US 19 to the north.