[mlrates state="FL" size="narrow"]
On Mar 13, 2016, at 3:13 PM, Nancy wrote:
I cannot find enough complimentary words and phrases to describe the outstanding patience and service given to my sister-in-law by Rodney and everyone at Yankeetown Realty during and after the sale of her property in Inglis, Florida!!! I believe I have a lifetime friend. Thank you, Rodney.
Nancy Hodges
Beaumont, Texas
Crystal River Real Estate
Crystal River real estate offers some of the best waterfront real estate on the Florida's Nature Coast. Eleven miles south of Inglis Fl., on US 19 is the City of Crystal River. Incorporated in 1903, it became a city in 1923.  In 2012, the official  population was 3,055. Crystal River is the "Home of the Manatee". The city is in the relative center of the Nature Coast of Florida and surrounds a large body of water by the name of King's Bay. The bay is fed by a group of 50 springs and is considered a first-magnitude spring system.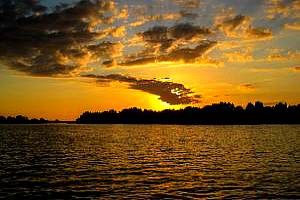 Major winter residents of King's Bay are over 400 manatees.  Crystal River is the only place in America where people can "swim with the manatees".  Three Sisters Springs is in King's Bay and provides a critical habitual for those gentle creatures.  There are numerous festivals and events throughout the year that draw tourists from other states and all over Florida. Recently a new scalloping season has been extremely beneficial to the city's tourist industry.
Commercial real estate centers around US 19 from the Crystal River Mall on the north to the Home Depot area on the south, and on SR 40 from the intersection with US 19 to the city limits on the east. The city has generous water ways and contains a substantial number of waterfront homes.