[mlrates state="FL" size="narrow"]
On Mar 13, 2016, at 3:13 PM, Nancy wrote:
I cannot find enough complimentary words and phrases to describe the outstanding patience and service given to my sister-in-law by Rodney and everyone at Yankeetown Realty during and after the sale of her property in Inglis, Florida!!! I believe I have a lifetime friend. Thank you, Rodney.
Nancy Hodges
Beaumont, Texas
Cedar Key Real Estate
Cedar Key real estate offers you a chance to experience old Florida waterfront living. The history of Cedar Key begins in 1855, when work began on the Florida Railroad. The route decided on started in Fernandina on Florida northeast coast and ended in the Cedar Keys. The railroad brought great progress to this area. Cedar Key became an important port and was the victim of several battles during the Civil War with disastrous consequences.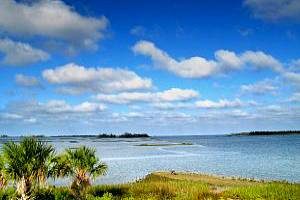 Today Cedar Key  is a quaint, waterfront town which has become a haven for artists and writers. There is limited commercial real estate, but numerous beautiful Gulf front homes. There are two major annual festivals in Cedar Key, in April, the Old Florida Celebration of the Arts, and in October, their famous Seafood Festival. Thousands of visitors visit Cedar Key each year, not only for the festivals, but for fishing, kayaking, and bird watching. Cedar Key also is a major producer of oysters and clams. A large public marina with boat docking is available and on the weekends it is busy with fishermen and boaters. Cedar Key also boasts a Historical Museum, a Museum State Park, and a National Wildlife refuge. The chamber of commerce advertises that Cedar Key was voted No. 2 of the 8 most beautiful, charming small towns in Florida. From the mouth of the Withlacoochee River in Yankeetown, Cedar Key is only about 19 miles by boat,  but almost 50 miles by automobile. Cedar Key real estate offers you a chance to live in old world florida.