Yankeetown Real Estate
Serving All of Citrus and Levy Counties Florida
Rodney Walters – Broker Owner Florida Coastal Developments, Inc.
On this site, we concentrate on marketing commercial properties and vacant land while specializing in Inglis and Yankeetown real estate.  With over forty years of experience in developing, owning, and brokering commercial real estate, I can help you find the right property or help you sell the one you no longer need or want to own.   Are you looking for just the right place to start up your business or move your operation  from snow country to sunny Florida? If so, then contact me.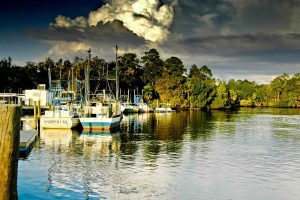 I also have intimate local knowledge of residential properties in Inglis and Yankeetown.   Since 1998, I have lived in Citrus County across the river from Yankeetown on the south side of the Withlacoochee River.  The Florida Nature Coast is a wonderful place to live and Inglis and Yankeetown real estate are really a bargain compared to the rest of Florida.  Come to Inglis and let me share my knowledge with you. I'll help you find a home you'll never want to leave.  If you like to fish, kayak, snorkel or just watch the beautiful river, this is the place for you!
In addition we offer consulting services, asset management duties and receivership services.  Do you have a problem property and want an innovative and creative solution?  Are you a lender and need an intermediary to negotiate a workout or settlement with a delinquent borrower?  Are you an attorney representing a lender who wants to preserve the value of a property while resolving  a nasty foreclosure?  With twenty years of asset management experience, acting as a court appointed receiver, and consulting to financial institutions, I may be able to help you.
There are numerous national companies offering asset management and disposition services.  However, there are none in Citrus or Levy Counties and I promise dedication and personal service to a client.  A free consultation is  available. Call me at (352) 447-0233 or click here to Schedule an Appointment